Policies
EC Products Design
Terms and Conditions
Last updated: May 22, 2017
Please read these Terms and Conditions ("Terms", "Terms and Conditions") carefully before using the www.ecproducts.com website (the "Service") operated by EC Products Design ("us", "we", or "our").
Your access to and use of the Service is conditioned upon your acceptance of and compliance with these Terms. These Terms apply to all visitors, users and others who wish to access or use the Service.
By accessing or using the Service you agree to be bound by these Terms. If you disagree with any part of the terms then you do not have permission to access the Service.
Purchases
If you wish to purchase any product or service made available through the Service ("Purchase"), you may be asked to supply certain information relevant to your Purchase including, without limitation, your credit card number, the expiration date of your credit card, your billing address, and your shipping information.
You represent and warrant that: (i) you have the legal right to use any credit card(s) or other payment method(s) in connection with any Purchase; and that (ii) the information you supply to us is true, correct and complete.
The service may employ the use of third party services for the purpose of facilitating payment and the completion of Purchases. By submitting your information, you grant us the right to provide the information to these third parties subject to our Privacy Policy.
We reserve the right to refuse or cancel your order at any time for reasons including but not limited to: product or service availability, errors in the description or price of the product or service, error in your order or other reasons.
We reserve the right to refuse or cancel your order if fraud or an unauthorized or illegal transaction is suspected.
Availability, Errors and Inaccuracies
We are constantly updating product and service offerings on the Service. We may experience delays in updating information on the Service and in our advertising on other web sites. The information found on the Service may contain errors or inaccuracies and may not be complete or current. Products or services may be mispriced, described inaccurately, or unavailable on the Service and we cannot guarantee the accuracy or completeness of any information found on the Service.
We therefore reserve the right to change or update information and to correct errors, inaccuracies, or omissions at any time without prior notice.
Accounts
When you create an account with us, you guarantee that you are above the age of 18, and that the information you provide us is accurate, complete, and current at all times. Inaccurate, incomplete, or obsolete information may result in the immediate termination of your account on the Service.
You are responsible for maintaining the confidentiality of your account and password, including but not limited to the restriction of access to your computer and/or account. You agree to accept responsibility for any and all activities or actions that occur under your account and/or password, whether your password is with our Service or a third-party service. You must notify us immediately upon becoming aware of any breach of security or unauthorized use of your account.
You may not use as a username the name of another person or entity or that is not lawfully available for use, a name or trademark that is subject to any rights of another person or entity other than you, without appropriate authorization. You may not use as a username any name that is offensive, vulgar or obscene.
We reserve the right to refuse service, terminate accounts, remove or edit content, or cancel orders in our sole discretion.
Intellectual Property
The Service and its original content, features and functionality are and will remain the exclusive property of EC Products Design and its licensors. The Service is protected by copyright, trademark, and other laws of both the United States and foreign countries. Our trademarks and trade dress may not be used in connection with any product or service without the prior written consent of EC Products Design.
Links To Other Web Sites
Our Service may contain links to third party web sites or services that are not owned or controlled by EC Products Design
EC Products Design has no control over, and assumes no responsibility for the content, privacy policies, or practices of any third party web sites or services. We do not warrant the offerings of any of these entities/individuals or their websites.
You acknowledge and agree that EC Products Design shall not be responsible or liable, directly or indirectly, for any damage or loss caused or alleged to be caused by or in connection with use of or reliance on any such content, goods or services available on or through any such third party web sites or services.
We strongly advise you to read the terms and conditions and privacy policies of any third party web sites or services that you visit.
Termination
We may terminate or suspend your account and bar access to the Service immediately, without prior notice or liability, under our sole discretion, for any reason whatsoever and without limitation, including but not limited to a breach of the Terms.
If you wish to terminate your account, you may simply discontinue using the Service.
All provisions of the Terms which by their nature should survive termination shall survive termination, including, without limitation, ownership provisions, warranty disclaimers, indemnity and limitations of liability.
Governing Law
These Terms shall be governed and construed in accordance with the laws of California, United States, without regard to its conflict of law provisions.
Our failure to enforce any right or provision of these Terms will not be considered a waiver of those rights. If any provision of these Terms is held to be invalid or unenforceable by a court, the remaining provisions of these Terms will remain in effect. These Terms constitute the entire agreement between us regarding our Service, and supersede and replace any prior agreements we might have had between us regarding the Service.
Changes
We reserve the right, at our sole discretion, to modify or replace these Terms at any time. If a revision is material we will provide at least 30 days notice prior to any new terms taking effect. What constitutes a material change will be determined at our sole discretion.
By continuing to access or use our Service after any revisions become effective, you agree to be bound by the revised terms. If you do not agree to the new terms, you are no longer authorized to use the Service.
Contact Us
If you have any questions about these Terms, please contact us.
Terms and Conditions of www.ecproducts.com

WELCOME TO EC PRODUCTS DESIGN: HIGHEST QUALITY. RELIABILITY. DEPENDABILITY. SERVICE.

HOURS OF BUSINESS
Monday through Thursday, from 8:00 am to 4:00 pm, Pacific Standard Time
CONTACT US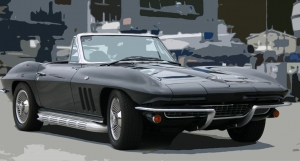 PHONE ORDERS: (800) 488 - 5209 (toll-free within the U.S.)
FAX ORDERS: (805) 466 - 4782 (available 24/7)
TECHNICAL INQUIRIES: please call (805) 466 - 4703
EMAIL: info@ecproducts.com


PRODUCT RETURNS - Click here to download the RMA form!
A 'Return Merchandise Authorization' (RMA) is required for all returns made within 30 days of receipt of your order. Please call us at (805) 488 - 5209 to request your RAN. Exceptions will be allowed when we are made aware of a defective product. Certain restrictions apply to electrical and special order parts. Write the RAN on your invoice copy and place it inside the box. Also boldly mark the RAN on the exterior of the box. A 20% restocking fee will be charged on all returned items. If the returned part requires cleaning or repackaging it could be up to 25%. Cores must be returned at your expense. If you are returning large or heavy items, you are responsible for placing them in a sturdy box. All return packages must be insured. We do NOT accept returns on any products after 30-days!
Does ECProducts.com pay the return shipping cost for returned products? No, ECProducts.com does not pay the return shipping cost for returned goods. However, if you pay to send a defective item back to ECProducts.com, we will replace the item and ship the replacement to you at no charge. ECProducts.com will utilize every resource it has to ensure that your item is replaced promptly, without hassle. Click here to download the RMA form!
DAMAGED MERCHANDISE
Please be sure to inspect your package directly upon receipt. If it has been damaged in transit, save all the original packaging material and notify the carrier immediately. Be sure to also notify our customer service department.
DEALER CATEGORIES
JOBBER: a courtesy discount ranging from 15% to 20% off list price. A buy-in is required at $500.00 and only a copy of your automotive related resale license is necessary.
DEALER: Dealers receive 30% off list price whenever possible for only a $1000.00 buy-in at your cost and you are now entitled to receive our email flyers. Email flyers will be sent out on a periodic basis. Each flyer features new parts and existing parts at special prices that range in discounts up to 50% or more off list price. Take advantage and stock up with parts at a great savings.
DISTRIBUTORS: Distributors receive 40% off list price whenever possible and $12,000.00 per year is required in order to maintain this discount schedule. Distributors are also entitled to receive the email flyer mentioned under the dealer explanation.
WAREHOUSE DISTRIBUTOR: receives 40% + 10% off list price whenever possible. $48,000.00 per year is required in order to maintain this discount schedule. A warehouse distributor is also entitled to our email flyer as explained in the dealer schedule.
QUANTITY DISCOUNTS
At EC Products we want our business to work for you. Our discount structure is flexible to suit your retail needs. We offer additional quantity discounts off our already regular low prices as well as quantity discount specials included in our email flyers (when available). You can order large quantities of one part with discounts ranging up to 60% off list. If you don't see a plan that works for you, please all us to discuss your particular needs and we will do our best to serve you.
ORDERING
In order to expedite the ordering process, please have all your information ready when you call us. This would include the following: a) part numbers, if possible; b) year of the car; c) trim code number (if applicable); d) transmission type; e) your delivery address; f) email address; g) telephone number. If you are ordering by credit card, have your credit card number, card expiration date, cardholder's name and security code number located on the back of card.
PAYMENTS
We accept Visa, MasterCard, Discover Card and American Express credit cards. Your card will not be charged until your order leaves our warehouse. You may also prepay your order or have it shipped COD. Certain restrictions apply.
SHIPMENTS
We know your time is valuable and we know you want your parts as quickly as possible. If you place your order by 2:00 pm, PST, and your parts are in stock, every effort will be made to ship your order on the same business day. Most orders ship UPS Ground unless otherwise specified. UPS Air, Airborne Express and USPS shipping are available on request. Some exceptions apply. Shipping charges are at our cost, plus a $5.95 handling fee per order. COD. orders are charged at the current UPS rate. For your added convenience we also drop-ship from third-party resources. The fee for drop-ship orders is $5.95. Oversize packages May be more. PayPal Payments will have a the fee added to the order.
FAX ORDERS
Orders may be faxed to: (805) 466 - 4782. This service is available 24/7. Along with your order, please be sure to include your name, telephone number, fax number and email address. Orders faxed to us on Friday, Saturday or Sunday will be processed on Monday.
MAIL ORDERS
Please send mail orders to: EC Products Design, Inc., 8981 La Linia, Unit 1, Atascadero, CA 93422
INTERNATIONAL ORDERS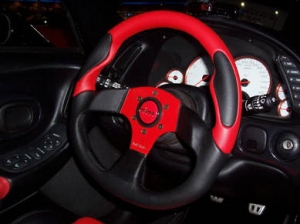 We welcome business from international dealers, and have been serving them for over 20 years. We recognize the extra care that your order requires. International orders may be faxed, emailed, or phoned in to (805) 466 - 4703. Due to the special attention required by international orders, there is a $10.00 processing fee added to each order.
SATISFACTION GUARANTEE
We back everything we sell with our special Assurance of Quality. For every product that you order (excluding special order items and electrical parts), we offer a 30-day return period, for any reason whatsoever.
SALE PRICES
If a price is indicated as being a sale price, it has already been heavily discounted and is not eligible to be combined with other discount offers.
MISCELLANY
All prices, part numbers, specifications, terms and policies are subject to change without notice. The liability of EC Products Design, Inc. is limited to the replacement of defective or incorrect parts. We will pay UPS Ground shipping or postal delivery in this case. EC Products is not liable for any damage or loss caused by delays, failure, or any consequential damage arising from any cause whatsoever, or for labor, towing, storage, transportation, or any other charges incurred in the replacement or repair of a defective item. Further, in order for any warranty to be considered in force, the part must not have been altered in any manner.
www.ecproducts.com Privacy Policy
This privacy policy has been compiled to better serve those who are concerned with how their 'Personally Identifiable Information' (PII) is being used online. PII, as described in US privacy law and information security, is information that can be used on its own or with other information to identify, contact, or locate a single person, or to identify an individual in context. Please read our privacy policy carefully to get a clear understanding of how we collect, use, protect or otherwise handle your Personally Identifiable Information in accordance with our website.
What personal information do we collect from the people that visit our blog, website or app?
When ordering or registering on our site, as appropriate, you may be asked to enter your name, email address, mailing address, phone number or other details to help you with your experience.
When do we collect information?
We collect information from you when you register on our site, place an order, subscribe to a newsletter, fill out a form or enter information on our site.
Provide us with feedback on our products or services
How do we use your information?
We may use the information we collect from you when you register, make a purchase, sign up for our newsletter, respond to a survey or marketing communication, surf the website, or use certain other site features in the following ways:
• To personalize your experience and to allow us to deliver the type of content and product offerings in which you are most interested.
• To improve our website in order to better serve you.
• To allow us to better service you in responding to your customer service requests.
• To administer a contest, promotion, survey or other site feature.
• To quickly process your transactions.
• To send periodic emails regarding your order or other products and services.
• To follow up with them after correspondence (live chat, email or phone inquiries)
How do we protect your information?
Our website is scanned on a regular basis for security holes and known vulnerabilities in order to make your visit to our site as safe as possible.
We use regular Malware Scanning.
Your personal information is contained behind secured networks and is only accessible by a limited number of persons who have special access rights to such systems, and are required to keep the information confidential. In addition, all sensitive/credit information you supply is encrypted via Secure Socket Layer (SSL) technology.
We implement a variety of security measures when a user places an order enters, submits, or accesses their information to maintain the safety of your personal information.
All transactions are processed through a gateway provider and are not stored or processed on our servers.
Yes. Cookies are small files that a site or its service provider transfers to your computer's hard drive through your Web browser (if you allow) that enables the site's or service provider's systems to recognize your browser and capture and remember certain information. For instance, we use cookies to help us remember and process the items in your shopping cart. They are also used to help us understand your preferences based on previous or current site activity, which enables us to provide you with improved services. We also use cookies to help us compile aggregate data about site traffic and site interaction so that we can offer better site experiences and tools in the future.
• Help remember and process the items in the shopping cart.
You can choose to have your computer warn you each time a cookie is being sent, or you can choose to turn off all cookies. You do this through your browser settings. Since browser is a little different, look at your browser's Help Menu to learn the correct way to modify your cookies.
If you turn cookies off, Some of the features that make your site experience more efficient may not function properly.It won't affect the user's experience that make your site experience more efficient and may not function properly.
We do not sell, trade, or otherwise transfer to outside parties your Personally Identifiable Information.
We do not include or offer third-party products or services on our website.
Google's advertising requirements can be summed up by Google's Advertising Principles. They are put in place to provide a positive experience for users. https://support.google.com/adwordspolicy/answer/1316548?hl=en
We use Google AdSense Advertising on our website.
Google, as a third-party vendor, uses cookies to serve ads on our site. Google's use of the DART cookie enables it to serve ads to our users based on previous visits to our site and other sites on the Internet. Users may opt-out of the use of the DART cookie by visiting the Google Ad and Content Network privacy policy.
We have implemented the following:
• Demographics and Interests Reporting
We, along with third-party vendors such as Google use first-party cookies (such as the Google Analytics cookies) and third-party cookies (such as the DoubleClick cookie) or other third-party identifiers together to compile data regarding user interactions with ad impressions and other ad service functions as they relate to our website.

Opting out:
Users can set preferences for how Google advertises to you using the Google Ad Settings page. Alternatively, you can opt out by visiting the Network Advertising Initiative Opt Out page or by using the Google Analytics Opt Out Browser add on.
California Online Privacy Protection Act
CalOPPA is the first state law in the nation to require commercial websites and online services to post a privacy policy. The law's reach stretches well beyond California to require any person or company in the United States (and conceivably the world) that operates websites collecting Personally Identifiable Information from California consumers to post a conspicuous privacy policy on its website stating exactly the information being collected and those individuals or companies with whom it is being shared. - See more at: http://consumercal.org/california-online-privacy-protection-act-caloppa/#sthash.0FdRbT51.dpuf
According to CalOPPA, we agree to the following:
Users can visit our site anonymously.
Once this privacy policy is created, we will add a link to it on our home page or as a minimum, on the first significant page after entering our website.
Our Privacy Policy link includes the word 'Privacy' and can easily be found on the page specified above.
You will be notified of any Privacy Policy changes:
• On our Privacy Policy Page
Can change your personal information:
• By logging in to your account
How does our site handle Do Not Track signals?
We honor Do Not Track signals and Do Not Track, plant cookies, or use advertising when a Do Not Track (DNT) browser mechanism is in place.
Does our site allow third-party behavioral tracking?
It's also important to note that we do not allow third-party behavioral tracking
COPPA (Children Online Privacy Protection Act)
When it comes to the collection of personal information from children under the age of 13 years old, the Children's Online Privacy Protection Act (COPPA) puts parents in control. The Federal Trade Commission, United States' consumer protection agency, enforces the COPPA Rule, which spells out what operators of websites and online services must do to protect children's privacy and safety online.
We do not specifically market to children under the age of 13 years old.
Fair Information Practices
The Fair Information Practices Principles form the backbone of privacy law in the United States and the concepts they include have played a significant role in the development of data protection laws around the globe. Understanding the Fair Information Practice Principles and how they should be implemented is critical to comply with the various privacy laws that protect personal information.
In order to be in line with Fair Information Practices we will take the following responsive action, should a data breach occur:
We will notify you via email
We also agree to the Individual Redress Principle which requires that individuals have the right to legally pursue enforceable rights against data collectors and processors who fail to adhere to the law. This principle requires not only that individuals have enforceable rights against data users, but also that individuals have recourse to courts or government agencies to investigate and/or prosecute non-compliance by data processors.
The CAN-SPAM Act is a law that sets the rules for commercial email, establishes requirements for commercial messages, gives recipients the right to have emails stopped from being sent to them, and spells out tough penalties for violations.
We collect your email address in order to:
• Send information, respond to inquiries, and/or other requests or questions
• Process orders and to send information and updates pertaining to orders.
• Send you additional information related to your product and/or service
• Market to our mailing list or continue to send emails to our clients after the original transaction has occurred.
To be in accordance with CANSPAM, we agree to the following:
• Not use false or misleading subjects or email addresses.
• Identify the message as an advertisement in some reasonable way.
• Include the physical address of our business or site headquarters.
• Monitor third-party email marketing services for compliance, if one is used.
• Honor opt-out/unsubscribe requests quickly.
• Allow users to unsubscribe by using the link at the bottom of each email.
If at any time you would like to unsubscribe from receiving future emails, you can email us at
• Follow the instructions at the bottom of each email.
orders@ecproducts.com and we will promptly remove you from ALL correspondence.
If there are any questions regarding this privacy policy, you may contact us using the information below.
atascadero, ca 93422
Last Edited on 2017-06-06