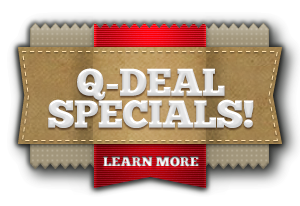 Quantity Q-Deals
For over a quarter of a century we have been the original "Everything Corvette". Today our company is the largest distributor west of the Mississippi of aftermarket and replacement parts for Corvettes of all model years from 1953 to the present. When you see this symbol in the product box you can check out quantity pricing on that item.
Learn How To Become A Wholesale Dealer, And Start Ordering Parts Today! Videos:
Click here to watch our video on how to signup & login at our online Corvette Parts Store.
Click here to watch a video on how to search for generation C1-C6 Corvette Automotive Parts, categories, and filtered searches.
Special Deals & Saving On Corvette Parts With E-fyler promotions: Click Here to signup for new releases of NOS (New old stock), and special discounts or new product releases at EC Products Corvette Parts.
We are open for business Monday through Thursday, from 8:00 am to 4:00 pm, Pacific Standard Time