CORVETTE SOFT TOP ACCESSORIES
Shop for Corvette soft top accessories at discount prices. Specializing in C1, C2, and C3 Corvette restoration parts and accessories.
Showing 1-1 of 1 Products
PILLOW-REAR WINDOW-CONVERTIBLE-56-93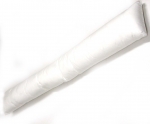 Make:
Chevrolet
Model:
Corvette
Item No:
E12069
Years:
1956 - 1993
Log In To See Pricing
ELIMINATES SCRATCHES & PINCH FOLDS TO THE VINYL (GLASS) ON THE CONV. RR. WINDOW WHEN TOP IS RETRACTED & FOLDED INTO STORAGE COM...